Interface: Caltrans Performance Monitoring System (PeMS) - San Joaquin Valley Air Pollution Control District Mobile Source Emissions Monitoring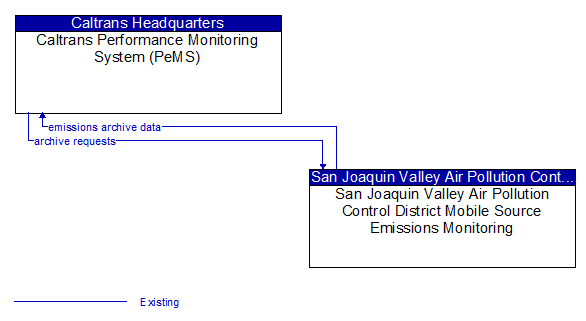 Architecture Flow Definitions
archive requests (Existing) Applicable ITS Standards
A request to a data source for information on available data (i.e. "catalog") or a request that defines the data to be archived. The request can be a general subscription intended to initiate a continuous or regular data stream or a specific request intended to initiate a one-time response from the recipient.
emissions archive data (Existing) Applicable ITS Standards
Air quality and vehicle emissions information that is collected by sensors or derived from models. Content may include a catalog of available information, the actual information to be archived, and associated meta data that describes the archived information.